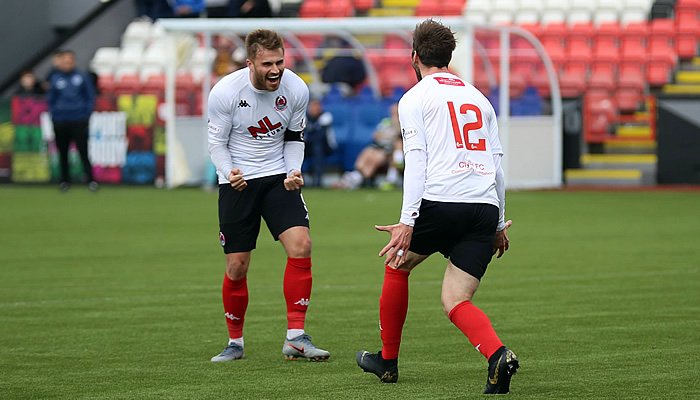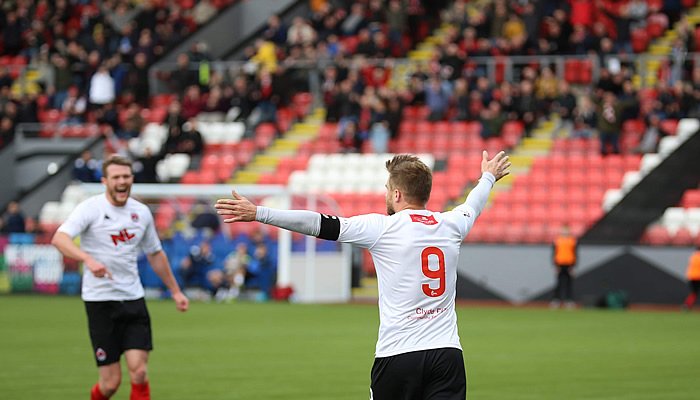 Our club owners Man of the Match v Stranraer is our number 9️⃣, David Goodwillie, who scored a historic five goals in the 6-1 win. 🥇 - David Goodwillie 🥈 - Chris McStay 🥉 - Ray Grant View the total points for the season so far here:
clydefc.co.uk/team/statistic…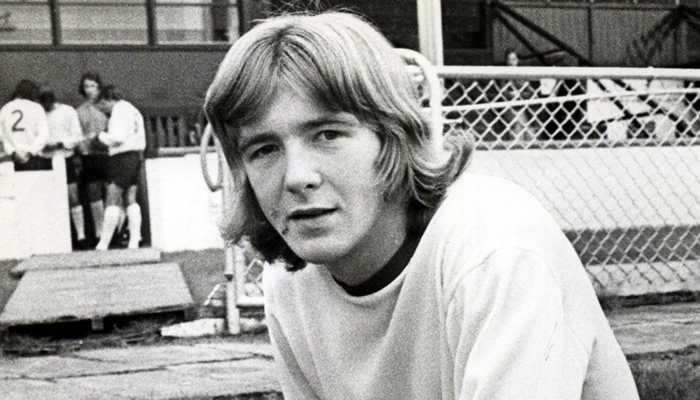 We were shocked and saddened this weekend to learn of the passing of former player Sam Millar, following a short battle with cancer. Sam played in 154 games for Clyde, scoring 29 goals, including the one that clinched the 1972-73 Second Division title.
clydefc.co.uk/news/2019/09/1…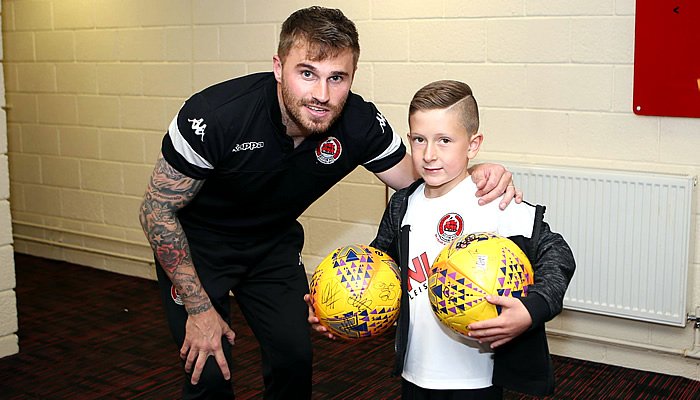 📸 | Five-goal David Goodwillie presents his signed match ball to mascot, Josh O'Hare yesterday. Josh told David before the game that he would get a hat-trick and David promised to give him the ball if it happened. Well done, David and Josh!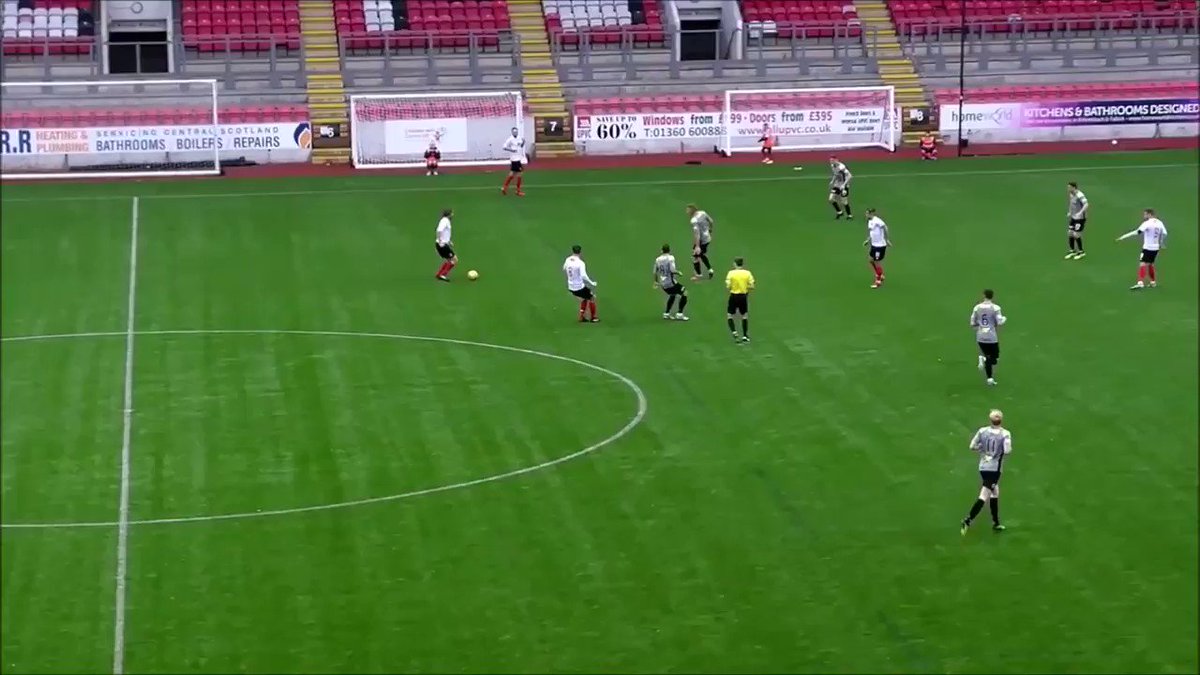 WATCH 📺 | The pick of David Goodwillie's five goals in yesterday's 6-1 win over Stranraer at Broadwood. Full highlights available here:
youtube.com/watch?v=7JBiF2…
Dumbarton have spaces available at hospitality at our League 1 match on 28th September and Clyde fans are welcome. Details at the link below.
twitter.com/Dumbartonfc/st…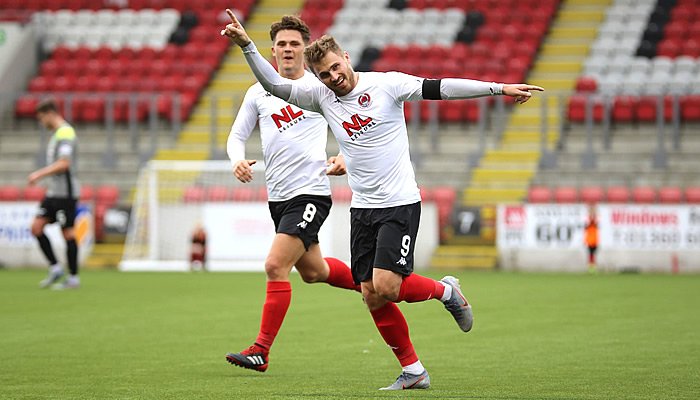 David Goodwillie yesterday became the first Clyde player in 68 years to score five goals in a single match. The previous man was Billy McPhail v Cowdenbeath in 1951. David is also the first player in our history to score three penalties in a match.
Danny on today: "I'm always happy to win any game of football, but today I thoroughly enjoyed a fantastic performance, particularly in the first half. The level of the football we played was breathtaking at times. These days don't come too often, so we'll enjoy it."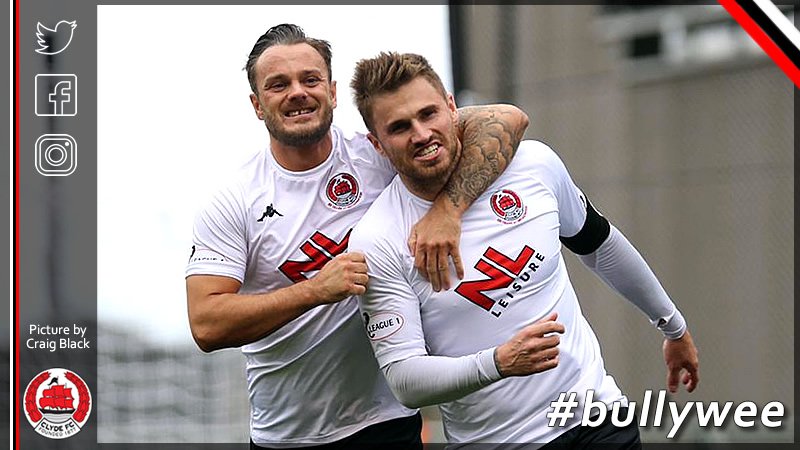 📸 | David Goodwillie celebrates with Ally Love after scoring his second of five 🖐️ goals in our 6-1 win over Stranraer at Broadwood. ⚽⚽⚽⚽⚽
Full Time: Clyde 6-1 Stranraer Five goals from David Goodwillie and a goal from Darren Smith see us get a great win this afternoon at Broadwood!
#bullywee
85: Goodwillie eventually finds the net after the ball finds him in the box and he volleys it in after a few keepy ups [6-1]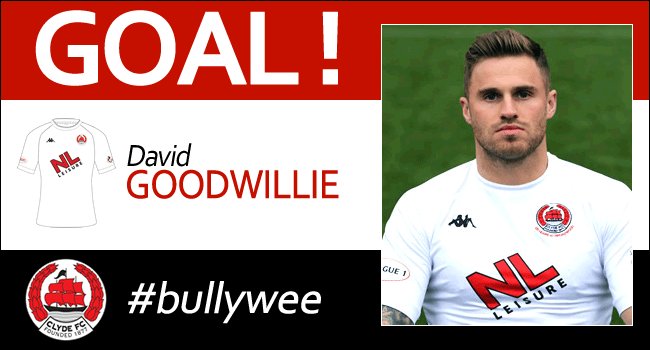 GOOOOAAAAALLL!!!! HE'S GOT FIVE!
80: Smith makes it 5! Johnston plays him through on goal and the striker places the shot well into the bottom corner past the keeper [5-1]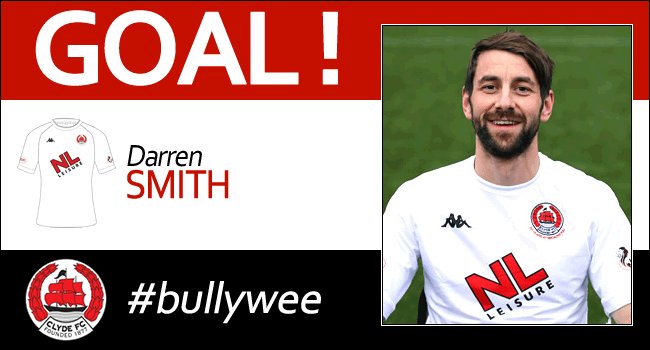 GOOOOAAAAAAALLLLL!!!!
75: Final change for Clyde as Kieran Duffie replaces Mark Lamont [4-1]
73: OFF THE POST! Wallace puts a dangerous ball across goal which ends up hitting the inside of the post before Stranraer clear [4-1]
72: OFF THE BAR! Smith has a curling effort headed onto the bar by Hamill and out for a corner which comes to nothing [4-1]
68: Smith now has a great chance but Currie does well to make the save [4-1]
66: Another chance for Goodwillie as he gets on the end of a through ball and drives into the box but fires wide [4-1]
64: Goal Stranraer. The visitors get a goal back from a quick counter attack [4-1]
63: Second change for Clyde as Darren Smith replaces Ally Love [4-0]
60: First substitution for Clyde as McStay is replaced by Tony Wallace [4-0]
59: McNiff almost gets his head onto a Lamont free kick but it's just to high for the defender [4-0]
57: McStay is shown a yellow card after challenging for a header [4-0]
55: Goodwillie scores this time! He was through one on one with the keeper and got brought down as he took the ball round Max Currie then scores the penalty at the second attempt [4-0]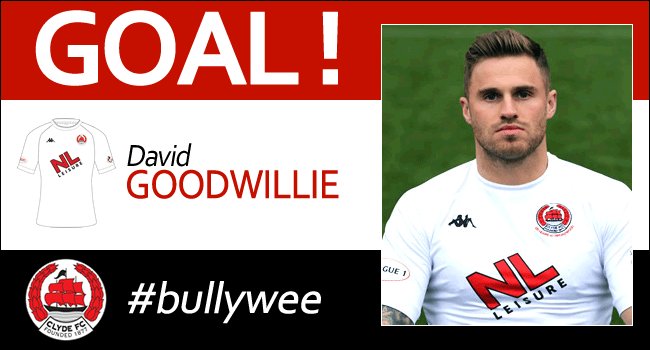 GOOOOOAAAAALLL!!!
Goodwillie misses but the ref orders it to be retaken!
A THIRD PENALTY FOR CLYDE!!